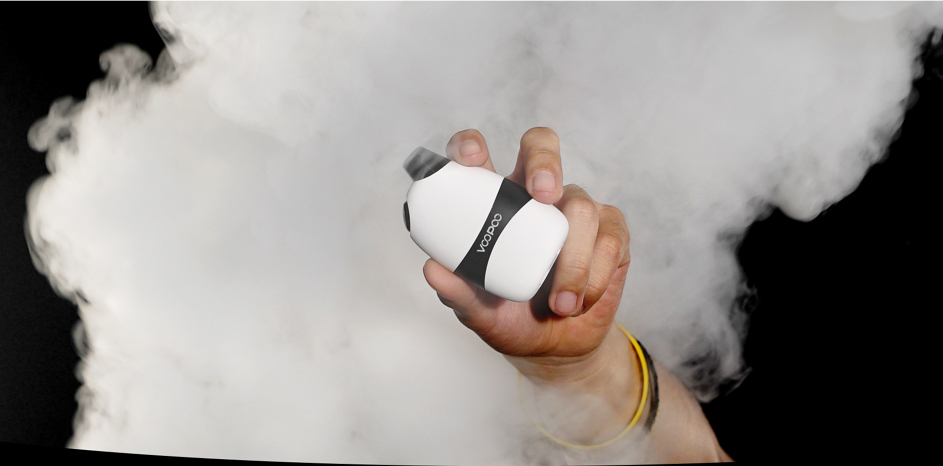 © 2018 Portable Pod Devices. All Rights Reserved.
Voopoo Panda AIO Kit: The Ultra Portable Pod Device
The sudden rise of pod devices made almost all vape companies to catch the wave. The most interesting fact is, Voopoo, the popular brand for making advanced mod devices like Too, Drag and Mojo, has also joined this hype with their latest device Voopoo Panda. This AIO vape device is the perfect option for the beginners who are looking for stealthy vaping devices. The design of this device is something that makes it different from others.
Design and build quality:
As the name suggests, the shape of the device is inspired by Panda and the black and white color version complements the shape the most. However, there are other color options available including black and silver, black and yellow, black and red and dark blue and gold.
The rubber-like soft material makes the outer side of the device extremely soft and grippy. There is no LED screen display or adjustment buttons except a fire button on the top right beside the mouthpiece.
​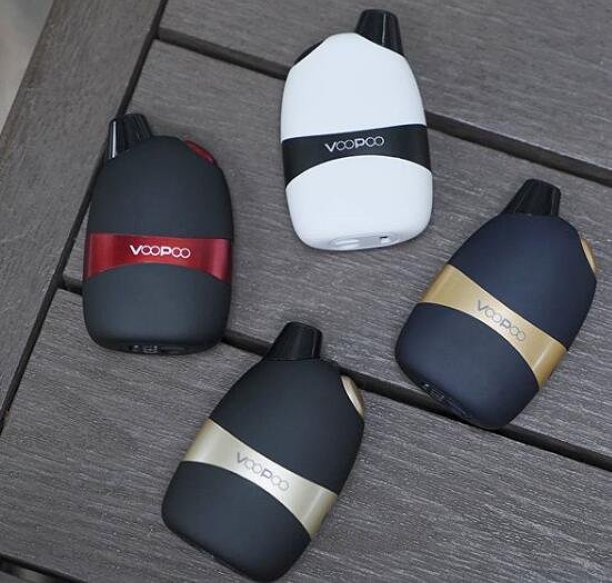 The LED light indicator will help you to understand when the battery needs charging and when it is full. There are two battery venting holes, one is intake holes for the pod and the other is for the micro USB port for charging.
The 1100mAh battery is quite big and long-lasting. Voopoo panda has 4 detachable parts including mouthpiece, the pod, the top half cover and the bottom part that houses the battery.
The pod has the capacity of holding 5ml e-liquid while the TPD compliant pod has a capacity of holding 2ml.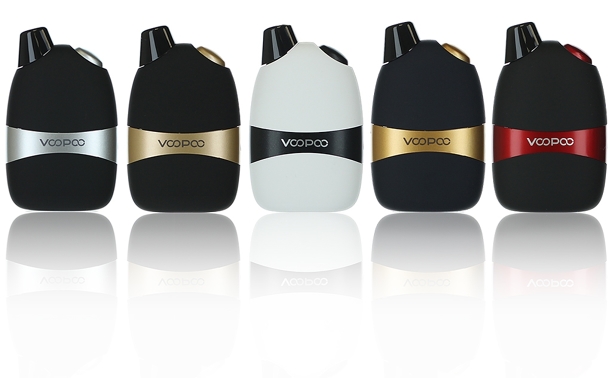 Vapor production:
Voopoo Panda includes two different pods for different uses. The first one is designed for higher concentration based e-liquid. Its resistance power is 1.2 Ohms. While using this pod, the device automatically sets its power output to 8watts. The resistance power of the other one is 0.8 ohms and the power output is 12watts. You can produce more cloud with lower wattage and higher resistance.
Performance:
This device is just perfect for people who are new to the vaping community and want to get the same feeling of smoking cigarette. It is also beneficial for the pro users, who want a super stealthy device to carry everywhere.
Voopoo Panda comes with a number of advantages. The qualities that distinguish the device from others are –
It is portable and has a sleek and ergonomic design

Easy to fill feature

Leak-proof pod

1100mAh battery
I think, its non-removable battery can be considered as a drawback of this device.
The style and design of this device have really made it unique and out of the box.
Create a website